Corvallis and Albany Farmers Markets
DFI and OSU will be tabling at the Corvallis Farmers' Market on August 14th and at the Albany Farmers' Market on August 21st. Come by and taste dry farmed produce and learn more about dry farming!
August 26, 2021 – OSU Dry Farming Project Field Day – Corvallis, OR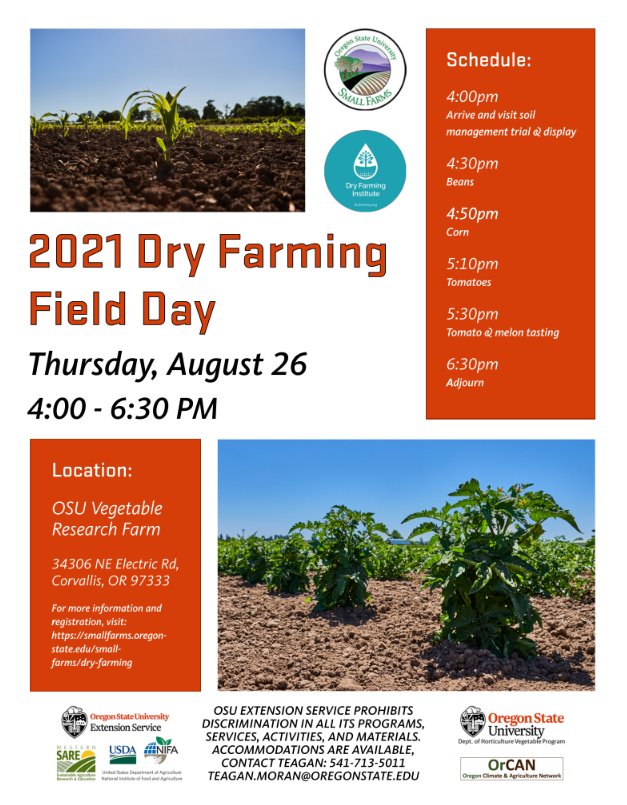 Access past events including recorded presentations from our archives.